The dawn of a new year calls for rejuvenation and refreshment. This 2023, while you strive to become a better version of yourself, remember that your home also needs a personality upgrade. And what better place to begin than the kitchen? Give your home a new look, and elevate its livability by roping in the best kitchen remodelling contractors in Toronto.
7 Kitchen Remodelling Trends To Look Out For In 2023:
1. Maximalist hardware
In 2023, provide your kitchen with a modern update by integrating metalwork onto doors, shelving, drawers, and more. The best interior designers are co-opting such a combination to create refined kitchen spaces. Mix metal textures and finishes to create an artistic and natural vibe throughout the kitchen.
2. Creative cabinetry
Gone are the days when we dreamed of an all-white kitchen. One of the most popular kitchen design trends this year is infusing innovation and creativity into cabinets. By amalgamating bold colours, unique finishes, and exciting textures onto a kitchen cabinet, you are sure to make many heads turn. Think green and blue cabinets with a beautiful chopping board kitchen countertop.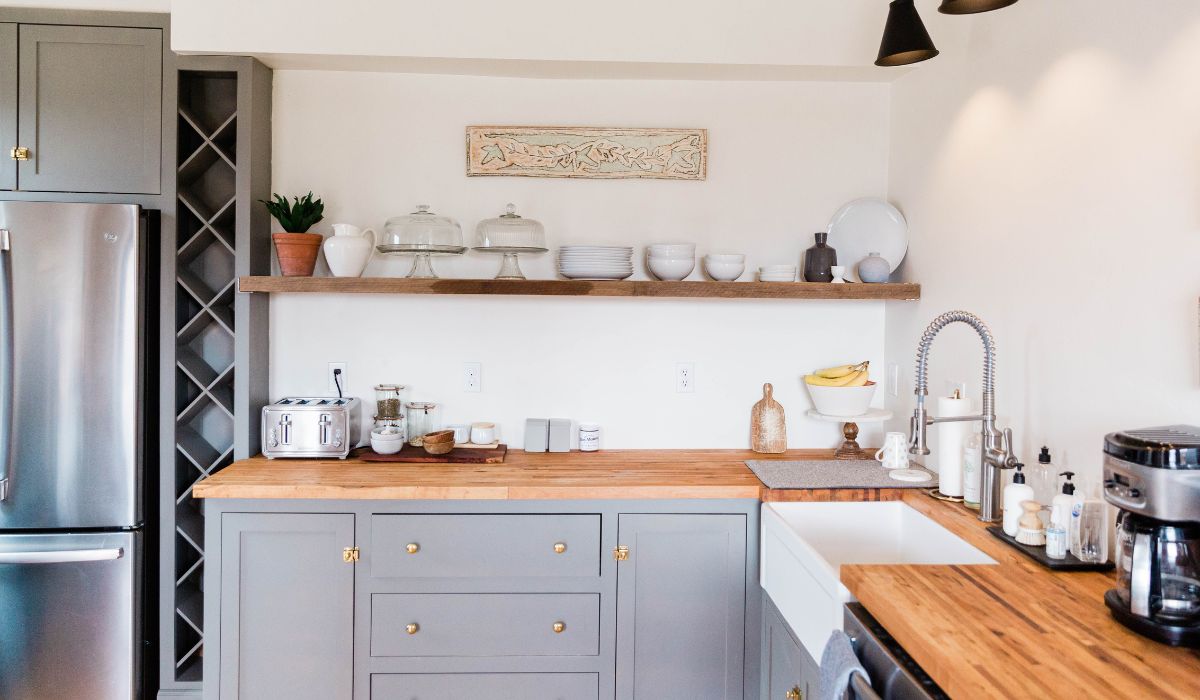 3. Bold marbles
If you want to refurbish your kitchen by choosing a new material, look no further than quartz. The sleek, durable, and versatile traits of quartz have made it a fan favourite among the best kitchen remodelling contractors in Toronto. Sophisticated and statement-making high-contrast marbles are all the rage right now. You can choose such materials to design luxe countertops and an eye-catching island.
4. Painted islands
If you have an all-white island in your kitchen, maybe it is time for an upgrade. In 2023, it is time to say goodbye to Plane Jane kitchen islands and welcome something bolder and more vivacious. The best part is that to hop on the latest trend, you do not need to change the face of your kitchen completely. Inject some colour into your white kitchen island. Put on the creative hat and convert a sterile-looking space into something more 'statement-y' by painting your islands.
5. Secondary kitchen spaces
If you want to add both oomph and functionality into your kitchen, then incorporating a scullery might be a good idea. Homeowners in need of additional space are hopping onto this design trend left, right, and centre. Sculleries serve as secondary kitchen storage and can help create more room for food preparation, hidden coffee corners, and space for keeping unpleasant-looking kitchen appliances.
6. Wooden cabinetry
Modernise your kitchen by opting for custom kitchen cabinetry in GTA. One of the optimal ways to elevate your kitchen is by mixing wood and painted cabinets and embracing organic wood grain instead of going for glossy varnish and heavy stain. Interior designers are raving about classy and authentic wood finishes, and maybe it is time you join the bandwagon, as well.
7. Open and artsy shelves
It might be time to rethink your kitchen's shelves and resort to something more artsy and innovative. The trend is to opt for open shelves with limited sections for displaying curated objects. So, maybe make some room for 'creativity' on your kitchen shelves, and try combining functionality with personal expression.As leading providers of custom kitchen cabinetry in GTA, Morra Fine Cabinetry, is here to bring your 2023 kitchen dreams to life!