A kitchen remodel is a significant investment for any homeowner. It can increase the value of your home, enhance functionality, and create a beautiful space for cooking and entertaining. Not only that, it also increases the property value when it's time to sell. Buyers, especially first-time home owners, are more inclined towards buying updated homes, so they don't need to invest more money in remodelling. As kitchen renovation contractors in Newmarket, we can't emphasise enough on finding a contractor that not only has great reviews and experience but their work should match your vision as well.
Here are 10 important questions you need to ask before hiring a kitchen remodelling contractor:
1. What is your experience in kitchen remodelling?
It is important to hire a contractor who has extensive experience in kitchen remodels, specifically in the type of project you have in mind. Ask for examples of past projects, references from previous clients, and photos of their work.
2. Do you have a licence and insurance?
A reputable kitchen remodelling contractor should have a valid licence and insurance. A licence ensures that the contractor has met the province's requirements for education, training, and experience. Insurance protects you in case of accidents or damages that may occur during the remodelling process.
3. What is your approach to the design process?
The design process is a crucial part of any kitchen remodel service in Toronto. A good contractor will work with you to understand your vision for the space and create a design that meets your needs and style preferences. Ask the contractor about their approach to the design process, how they will incorporate your ideas, and what kind of input you can expect to have throughout the project.
4. How long will the project take?
The timeline for a kitchen remodel can vary depending on the size and complexity of the project. It is important to have a clear understanding of how long the project will take, including any potential delays. Ask the contractor for a detailed timeline and make sure it works with your schedule. It is also a good idea to talk to the contractor's past clients and ask them about the contractor's punctuality.
5. What is your pricing structure?
The cost of a kitchen remodel can vary greatly depending on the materials, size of the space, and complexity of the project. Ask the contractor for a detailed breakdown of the costs and how they are calculated. Make sure to ask about any potential extra costs that may arise during the project. Never pay 100% in advance and don't be afraid to negotiate.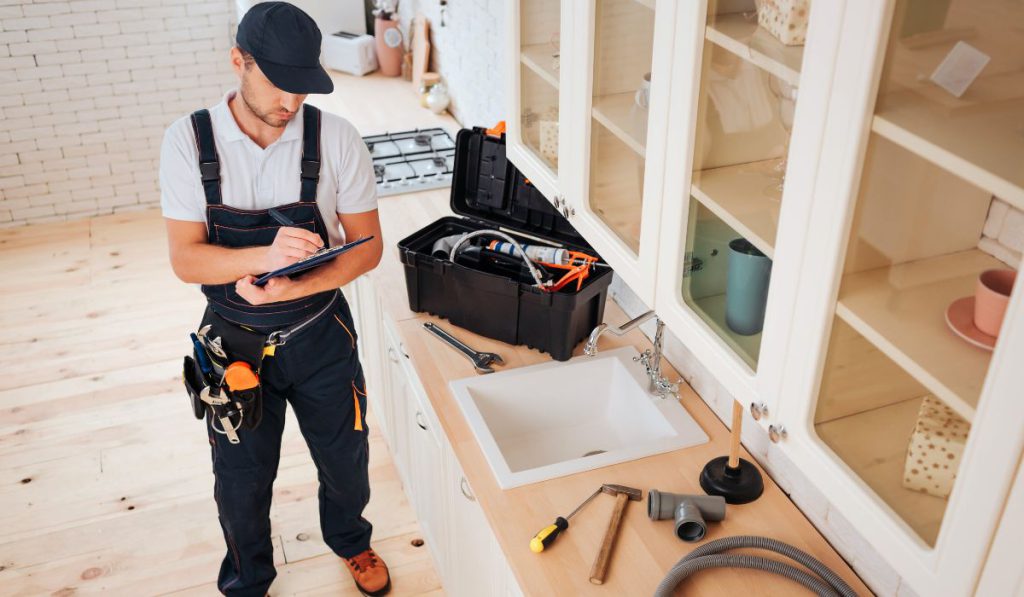 6. Who will be working on the project?
It is important to know who will be working on your kitchen remodel. Will the contractor be doing the work themselves, or will they hire subcontractors? If they hire subcontractors, make sure to ask about their experience and qualifications. At Morra Fine Cabinetry, we take pride in our craftsmanship, ethics, and experience and never hire subcontractors for any of our kitchen remodelling projects in Newmarket.
7. How do you handle communication and updates during the project?
Communication is key during any construction project. Ask the contractor how they plan to communicate with you during the project, how often they will provide updates, and who your point of contact will be. Make sure to inform them that you'd like to get notified if they plan to change any materials due to non-availability.
8. What is your policy on changes and revisions?
During the remodelling process, you may decide to make changes or revisions to the project. Ask the contractor about their policy on changes and revisions and how they will handle any additional costs or delays that may arise.
9. What kind of warranty do you offer?
A reputable contractor should offer a warranty on their work. Ask about the details of the warranty, including what is covered and for how long. A reliable kitchen remodelling contractor will cover warranty on their craftsmanship and materials.
10. How do you handle cleanup and disposal of materials?
After the project is complete, there will be leftover materials and debris that need to be disposed of properly. Ask the contractor about their process for cleanup and disposal of materials. This is very important because local and provincial governments have rules for proper disposal and failure to follow them will lead to you paying penalties.
Remodelling your kitchen is an exciting process and something we invest a good amount of money in. Take your time in finding a contractor that you can build a rapport with and one that's happy to attend to your questions and queries. Dreaming of a new kitchen? Let's connect and bring your vision to life.